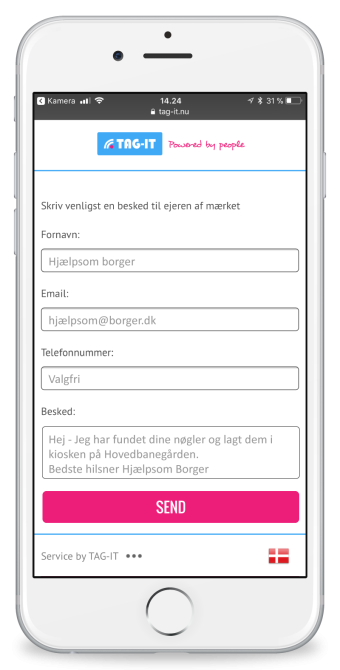 Registrer eller Rapportér
Registrer dit TAG-IT mærke eller send ejeren en besked.
Indtast mærkets unikke ID nummer i feltet.
People are amazingly helpful - especially when it's easy
A small selection of the many helpful messages our users have received - You can also get a helpful message if you lose your belongings
Error reporting of operating equipment,
properties and facilities
TAG-IT Pro is designed to make it easy to report and receive error messages on operating equipment, properties and facilities. 
In order to correct errors and omissions, one needs to know that they occurred. Employees, residents and users are a vital tool for reporting back to the administration. With TAG-IT Pro, it is easy and always available to report errors and omissions, 24/7-365.
With TAG-IT Pro you save time on the manual handling of error messages and ensure that your operating equipment, properties or facilities are always in proper, functional and safe condition.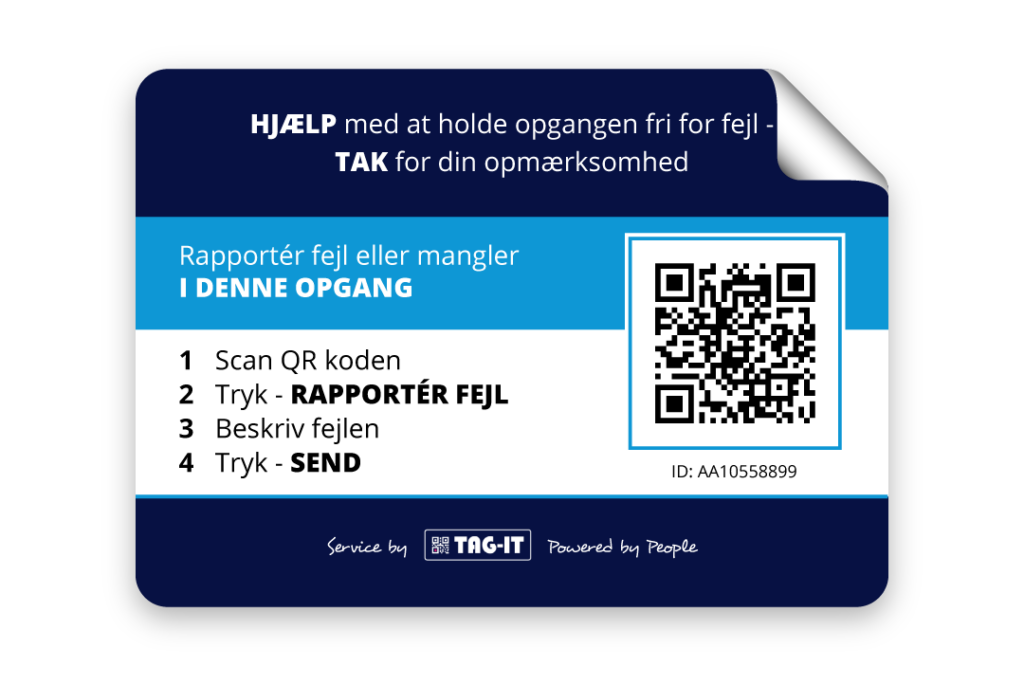 Merchandice og reklamegaver
with value for the recipient
Offer your new, old or potential customers, employees and partners a corporate gift with usable and functional value.

With TAG-IT logo solutions, we tailor your advertising gift, not only visually, but the entire user experience can be designed according to your wishes and offer the recipient specific functions and targeted messages.